Utopia Series Spa
All you Need to Relax
Take your wellness from the water
The long term benefits from soaking in hot spa pools add up over a period of time. From as little as 20 minutes a day, you will benefit from the rejuvenating and invigorating effects of warm water hydrotherapy. You'll transform muscle tension to calm comfort, shift a fast-paced mind to a renewed perspective, and move from simply existing to feeling more alive within. All from the use of a Caldera Spa pool.
At Caldera Spas, we not only provide the highest quality New Zealand spa pools on the market, we provide an experience. Our custom designed spa pools complete with our world renowned jet system and high quality manufacturing, ensure that we remain the leading spa pool specialist throughout New Zealand.
Once you delight in the Pure Comfort®, design and performance of Caldera Spas, it will become a part of your everyday life and well-being routine. So if you are looking for the best New Zealand spa pool on the market, look no further than Caldera Spas.
And Come To Life.

My wife and I love our Caldera. The design is beautiful and the options make for a wonderful experience. The leg and back jets feel amazing!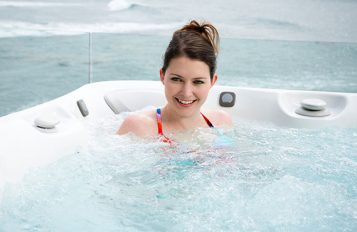 The Power of Warm Water
The renowned healing properties of warm water immersion and massage have been celebrated and practiced for centuries. It helps to relieve a number of physical ailments and have positive effects on general well being. Our intuitive design and engineering enhances the self-care benefits that a hydrotherapy spa pool can bring.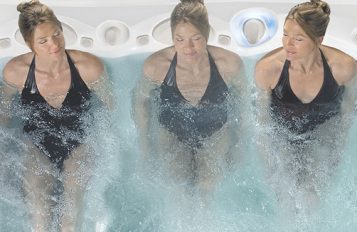 Caldera's Spa Pool Circuit Therapy
Your Caldera spa can be used in a number of ways to access the full benefits of spa pool circuit therapy. Seats and jets are strategically placed to give a holistic, full body massage experience. Each seat and position in the spa will work a different muscle group, giving you a deep massage where you need it most. The choice is up to you!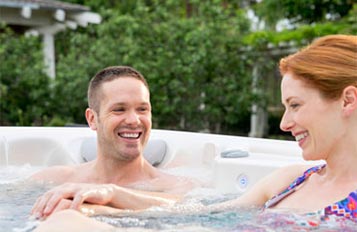 4 Important Tips for Buying a Spa
When it's time for you to buy you first or subsequent spa pool, you want the best value for your budget that doesn't compromise on quality. When considering your spa pool purchase, there are four main points to take into consideration: fit, therapy benefits, manufacturer and cost. See our top 4 tips when looking to buy a spa pool.