About Caldera Spas
Transform yourself with a Caldera spa pool.
A Caldera spa pool boasts a range of therapeutic benefits that will transform your life and bring with it, a range of positive health benefits. Warm water therapy is available right in your own home. So even in times when you only have moments to spare, you can benefit from the effects of warm water hydrotherapy in minutes. Emerge from your spa pool feeling like a new person, refreshed and revitalised.
Say goodbye to the accumated stress that can build up from everday life. With your Caldera® Spa, you have the ability to ease the ache and sped the recovery of tired, overworked muscles. No matter what activities you undertake throughout your day, a Caldera spa pool can provide the much needed relief you seek and improve your quality of life. You will step out of your spa pool renewed, relaxed and recharged to face whatever comes your way.
The warm water hits your body. The jets work their magic. You relax. Recharge. Rejuvenate. Soothe and release tension throughout your body. With spa pool hydrotherapy, your body will be more flexible, able and limber with less pain and aches. Your mind clears, and all is calm around you.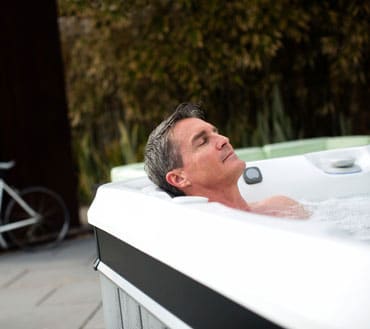 Stress no more...
Stress is everywhere. It can accumulate from work, sport and recreational activities, and from sitting stationary at your desk for hours on end. It accumulates in your body and can store itself away causing continuous aches and pains.
Releasing this stress is important to your physical health, your emotional state and attitude.  Stress can affect everything in your daily life from relationships to immune function. Your Caldera® spa pool is the answer.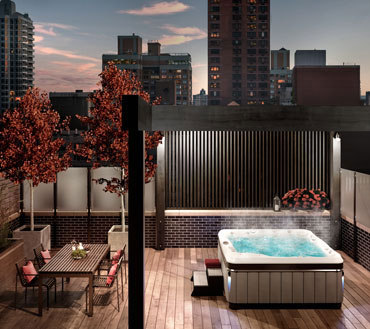 Caldera Awards
Caldera is one of the world's most trusted spa pool brands, and has been for the past 40 years. It is important that we maintain that trust in our brand. To do so, we dedicate ourselves to building exceptional spas, designed and built with the highest-quality components. Every detail matters.
Read more >>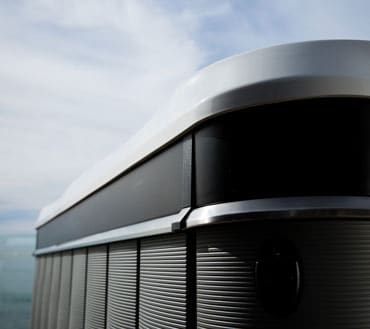 Eco Friendly
There are steps you can take to increase the eco-friendliness of your Caldera Spa Pool. From replacing filters to ensuring your spa has the right cover, not only will these steps help keep the earth happy, they will ensure the longevity of your spa pool.
Read more >>

Transport yourself back to where you belong with a Caldera Spa. Take the time to submerge. To relax. To release. Enter with tension. Emerge transformed. Not only relaxing and indulgent, but therapeutic and curative all in one.