Caldera® Spa Pool Accessories
Customise your spa experience with your choice of spa pool accessories
Enhance the joy that your Caldera spa will bring with our selection of spa pool accessories. Selected for both their safety features and to make your spa experience a relaxing, seamless and effortless one. Our accessories make your everyday spa pool operation and maintenance easy and efficient. That's the Caldera Spas way.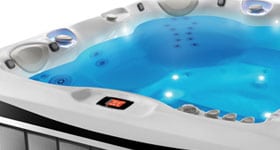 Our range of custom Caldera spa water maintenance and care products will leave your spa water crystal clear, fresh and clean.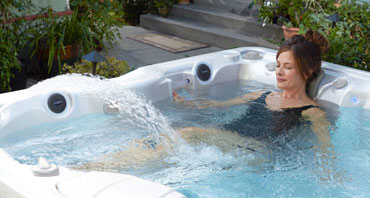 Take your spa experience to the next level with our fully integrated spa entertainment systems, with bluetooth enabled wireless sound systems and displays.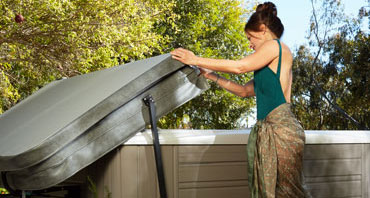 Improve your water retention, reduce our energy usage and improve your overall spa experience with our Caldera spa pool covers and lifters.
Step it up to the next level with our array of convenient and safety spa accessories to complement your chosen spa model such as steps, umbrellas and hand rail.
Your spa pool steps are one of the most important additions to your spa. Choosing the right spa steps will allow for safety and a seamless look to your spa. Choose from our EcoTech™ Steps, Polymer Steps, and Avante Steps.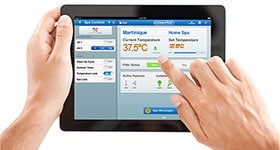 Know your spa is being monitored at all times with the Connnextion spa monitoring system. With remote access and alert messaging for 100% piece of mind.