Caldera® Awards
One of the world's most trusted hot spa pool brands for over 40 years.
We dedicate ourselves to building exceptional spas, equipped with the latest technology in hydrotherapy, together with the highest quality components and manufacturing processes. Every detail matters. That's how we continue to maintain our position as the market leader in New Zealand spa pools.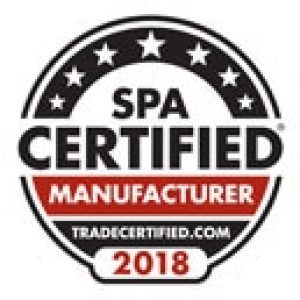 SPA Certified
Spasearch.org is an independent spa pool resource, dedicated to the research and evaluation of all spas on the market. SpaSearch awarded Caldera Spas the highest possible endorsement of "SpaSearch Certified". In order to qualify for this endorsement, a spa manufacturer must provide proof that their brand meets a number of qualifying criteria such as:
Product warranties
Customer support
Service training for dealers
plus much more.
A survey is also sent to a sample of recent purchasers to elicit their feedback about the spa and the dealer. Brands that complete this process and score above a specified threshold earn the SpaSearch Certified endorsement.

Pool & Spa Living Quality Buy
Pool and Spa Living Magazine, a premier consumer publication, awarded Caldera Spas as a "Quality Buy" and a recommended hot tub manufacturer.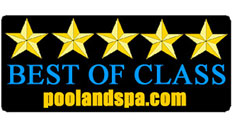 Pool and Spa ~ Best of Class
Pool and Spa has awarded Caldera Spas as 'Best of Class' manufacturers. The award comes as a result of Consumer Surveys conducted from November 2008 to present. Staff conduct product inspections and reviews in the field, at dealerships or during industry trade shows.