The Caldera Difference
The best spa pools are a combination of the ultimate comfort, performance and style.
Caldera Spas will rejuvenate your body and mind from the moment you first step in. Those feelings of tension and stress are instantly transformed into joyous rejuvenation that moves throughout your entire body. That's the Caldera Difference. We not only provide the highest quality New Zealand spa pools on the market, we provide an experience.
There are many spas to choose from on the market today. But when you look closely, you'll soon realise that there is only one that stands at the head of the pack. Our goal has been, and always will be, to create the best spa pools New Zealand has to offer.
Our spa pools are renowned as the most comfortable, energy-efficient and high-performance spas, not only in New Zealand, but worldwide.
Discover the full health and wellness benefits a Caldera spa pool can offer.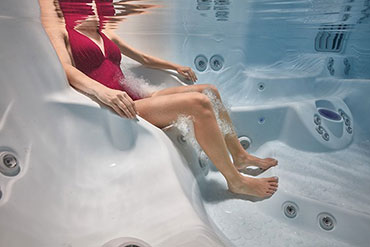 Pure Comfort®
When it comes to spa pool design, comfort is our #1 priority. Comfort in your spa pool ensure that the whole experience is an enjoyable and enriching one. If you are comfortable, you will allow yourself to fully immerse in the experience and reap the full benefits of soaking in hot water.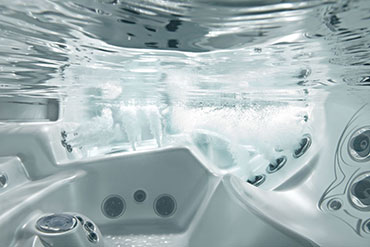 Pure Performance®
Hand in hand with comfort comes performance. Your spa pool not only needs to be comfortable, it needs to perform. Excellent performance ensures the best results from your spa pool. We stand by our Caldera spa pools to provide you with years of dependable performance. We build each spa pool with the highest quality materials to ensure peak performance.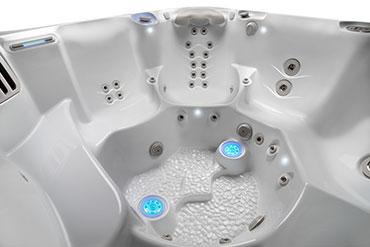 Pure Style®
Wrapping up the Caldera spa trio is style. Our spa pools are more than your standard spa pool. They are an experience in their own right. It awakens the mind and body and alerts the senses. A true rejuvenation experience. Stylish designs featuring sculpted seating and every detail designed to help soothe the mind and body.
We are passionate about providing the best spa pools throughout Auckland, the Bay of Plenty and all throughout New Zealand. We know the amazing benefits a spa pool can bring, from releasing tension from body and mind, relaxing muscles, promoting flexibility and even alleviating pain. Hydrotherapy has an innate ability to foster positive personal change, a pinnacle on which we base our design.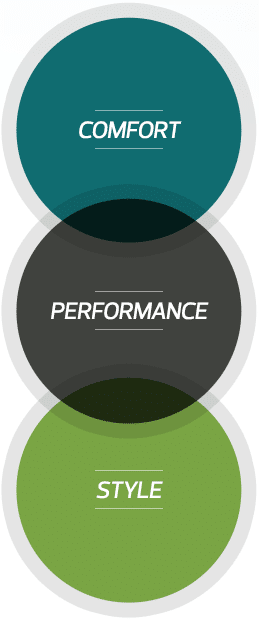 We Design for Comfort.
Caldera Spas are the most comfortable New Zealand spa pool on the market for a reason. A spa should be a full body experience. It provides therapeutic benefits to all major muscle groups and those areas where tension likes to build up. Caldera Spas have a variety of jets that soothe muscles and release tension. We design our custom sculpted seats to release pressure when jets are on, even when seated.
We Design for Performance.
Even with frequent, daily use, a Caldera spa will provide years of carefree performance. Our spas are the best in the industry with high-quality, efficient heaters and pumps with durable, reinforced acrylic interior surfaces. We strive for innovation in our design and continue to search for energy-efficiency technologies, such as our new FiberCor™ insulation.
We Design for Style.
Great design makes all the difference. Clever spa design creates a soothing environment. It heightens the senses, enhances the calming experience and makes the ordinary, extraordinary. Our design features such as LED illumination, the sound of comforting waterfalls, and entertainment systems create a customised ambience for your spa experience.
Feel relaxed about the spa pool choice you have made, by relaxing in a Caldera Spa.