Discover Your Spa Health Benefits & Wellness Effects
Start and end every day with a new perspective!
Sometimes all we need in life is a new perspective to help us feel invigorated. By spending time in a hot spa pool, you will quickly see the spa health benefits it can bring, and how they can help to turn your life around. The health, mental and emotional benefits are substantial. Spending just 20 minutes a day in your Caldera spa pool can help you feel renewed, revitalised and give you a fresh new perspective on life. It may sound like high expectations, but see for yourself.
Stress is alleviated and transformed to calm.
Tension is released from muscles.
Circulation is improved. 
Muscles recover from the day's heaving lifting.
The fast pace of your day slows down. 
Your mind clears.
All is calm and tranquil.
A Caldera spa is a reset button for your life. It will help you say goodbye to the parts of your day that were, and start afresh. Who couldn't use that?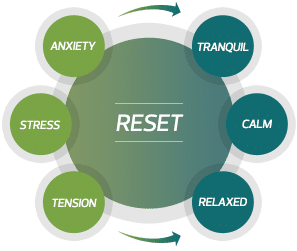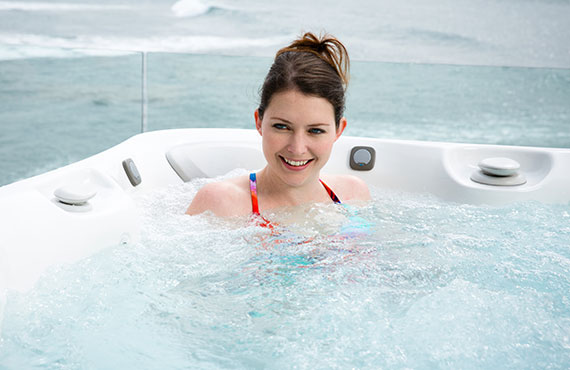 The power of warm water
A hydrotherapy spa pool gives you access to a wide range of health benefits. Not only does it help you relax, there is science behind the benefits of hot water immersion. Learn about how a hydrotherapy spa pool experience can support your healthy lifestyle.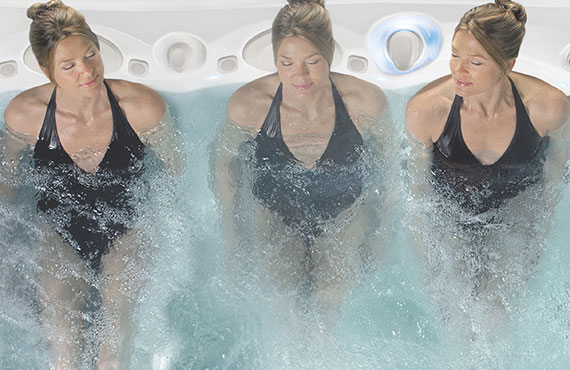 Spa Pool Circuit Therapy™
Our Caldera spa pool therapy helps you relax and transform areas that store pain. Whether those areas be the bottom of your feet, your middle or lower back, shoulders or neck, the Caldera penetrating massage therapy can ease them all.