Spa Maintenance & Water Care
Keep Your Caldera® Spa Water Crystal Clear Water, Day-In, Day-Out
Spa Maintenance & Water Care Systems
FROG™ Water Care System
Your spa maintenance is made delightfully simple with the FROG™ integrated water care system. With nothing to measure or pour, you simply dial in your use level on the bromine cartridge and insert it into the integrated housing. Test your water weekly and your water treatment job is done! The FROG system will work continuously to keep your water in crystal clear condition. It not only uses fewer chemicals than traditional systems, but the bromine is gentle on sensitive skin and eliminates the strong smells that come with chlorine sanitisers.
FROG Replacement Cartridges
Our custom FROG bromine cartridge contains 200 grams of bromine. This means it lasts longer than standard FROG bromine cartridges. All you need to do is replace the bromine cartridges monthly to maintain sparkling clear water. (note this depends on regular use and your spa size. Chat to your Caldera dealer The system is designed specifically for Caldera spa pools and only available from Caldera spa dealers.
Monarch CD Ozone System
The optional high-output Monarch™ Corona Discharge (CD) ozone system (standard on Utopia and Paradise series models) reduces the need for spa chemicals. It works by mixing highly concentrated ozone into the water on a continuous basis. When combined with the FROG inline system, it will reduce the amount of chemicals needed to maintain fresh, clean and clear spa water.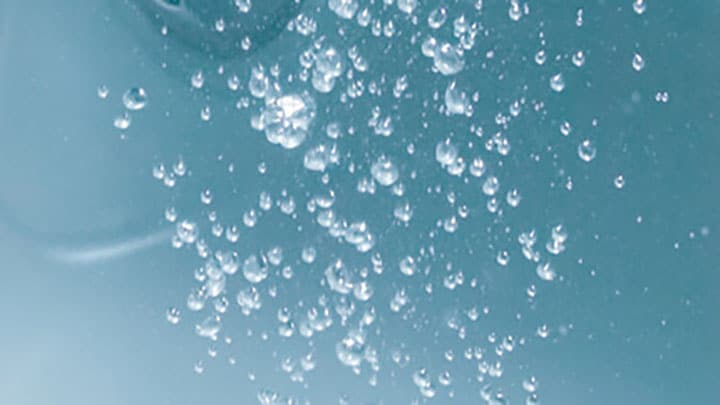 Monarch™ CD Ozone Water Care System
The Monarch CD ozone water care system is a near chlorine-free water care option for your spa. It reduces the need for spa pool chemicals by continuously mixing highly concentrated ozone into the water in combination with MPS (monopersulfate), a non-chlorine sanitiser and silver ions.
Monarch System Products
Monarch CD Ozone System
The Monarch CD ozone system works by mixing highly concentrated ozone into the water as it travels through a specially designed contact chamber. Contaminants are instantly oxidised. This helps to keep your spa water fresh, clean and clear.
MPS Non-Chlorine Oxidiser
MPS is a non-chlorine oxidiser used with the Monarch CD ozone system and silver cartridge. It helps to maintain sparkling clean water in your Caldera spa pool.
Monarch Silver Cartridge
The use of silver ions inhibits the growth of bacteria and reduces daily spa water care for naturally fresh water. It saves both time and maintains your spa pool water quality.
Monarch MPS Plus™
Monarch MPS Plus is a non-chlorine oxidiser with aromatherapy. It helps keep spa water crystal-clear and enhances your spa pool experience. It is your all in one spa pool product with appealing scents to match.
MPS Test Strips
Use these test strips to monitor your spa's MPS, pH, and alkalinity levels when using the MPS chlorine-free oxidiser.
Start with Clean Water
The Clean Screen™ pre-filter and Vanishing Act™ calcium remover will ensure you have the cleanest, softest spa water. These two innovative water care products work together with the FROG system to optimise water treatment. The Clean Screen pre-filter work to ensure that your spa benefits from fresh, clean water. Reduce water hardness and create softer feeling water by combining it with the Vanishing Act calcium remover. They will extend the time between water changes and provide superior water quality. Spa water maintenance is now a breeze.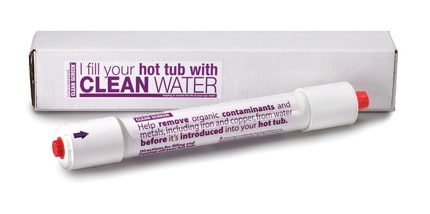 Clean Screen Pre-Filter
Prevent organic contaminants, tannins, copper, iron and other metals from entering your spa water with the Clean Screen pre-filter. It's as simple as attaching it to a hose and fill your spa! The result is fresh, clean water.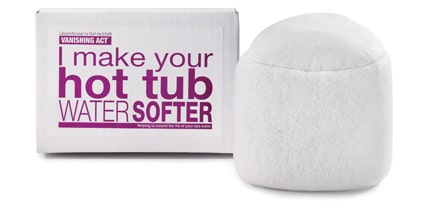 Vanishing Act Calcium Remover
Soften hard water without the need for chemical additives by using the Vanishing Act calcium remover. Softer water not only protects your spa pool from the damaging effects of hard water, but leaves your skin feeling softer and silkier.
Exclusive Monarch Water and Spa Care Products
Caldera water care products will optimise your Caldera spa to help maintain a quality product for longer. They assist by making your spa maintenance more efficient and effective. Our Monarch line of high quality water maintenance and care products work to keep your spa water clean, clear and ready to enjoy. To view the full selection of products, please visit your local dealer.

Concentrated Chlorine Granules
These completely soluble and nearly pH neutral granules are a popular and efficient water sanitizer solution. Product is available in 396 gr., 800 gr. and 1.3 kg. bottles.
pH/Alkalinity Up, pH/Alkalinity Down
Up prevents pH bounce and deterioration of spa surface and fittings from low total alkalinity, while Down decreases spa water pH.
Stain & Scale Defense
Prevent calcium build-up on spa surfaces whilst controlling stain and scale formation.
Defoamer
Quickly eliminate foaming from soap, shampoo, cleaners and other residues.
Monarch 5-Way Test Strips
Test strips to check for levels of chlorine, bromine, pH, alkalinity and total hardness of your spa water.
Replacement Hot Tub Filters
Our specially designed, genuine Caldera replacement hot tub filters provide the best fit and performance for your spa.
*Please check with your local dealer on availability.