How to buy a spa pool
The Big 4 when considering your next spa pool purchase.
When it's time for you to buy you first or subsequent spa pool, you want the best value for your budget. When considering your purchase, there are four main points to take into consideration: fit, therapy benefits, manufacturer and cost.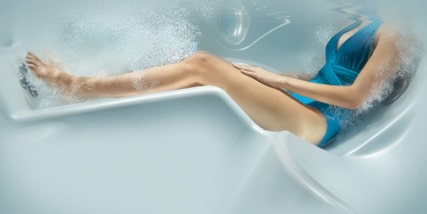 The Right Fit
Size: Spa size depends on both the space you have available in the desired location, as well as the number of people you wish for your spa to hold.
Comfort: Comfort of the spa seating is very important. Comfort factors include seating depth and variety, footwell space, lounge fit, access to controls, ease of entry and exit, and headrest pillows. To ensure that your comfort level is met, be sure to sit in the spa before you buy. It's also highly recommended that you "wet test" the spa – have a soak! This will give you the best indication of how comfortable the spa truly is.
Spa Pool Therapy
Hydrotherapy: The hydrotherapy experience is highly subjective between users. Some crave a powerful hydromassage experience while others intend to use their spa primarily for soaking. It is an individual decision. If you are looking to make the most of the hydrotherapy experience, then types of jets and jet placement are important. Don't be fooled purely by the number of jets. The variety and position are more important factors and how they target the body's major muscle groups. Also consider jet flow adjustability that allows you to regulate the amount of air and/or water supplied to the jets.
Air Jet System: Many spas feature an air jet system that produces air bubbles from fittings throughout the spa. They provide a very gentle soft–tissue massage. While not an essential, many people who prefer the relaxation benefits of a spa enjoy the sensation it provides.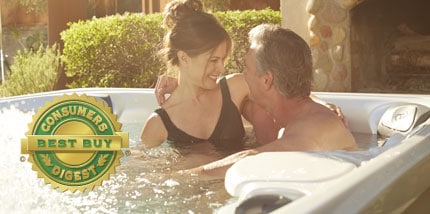 Manufacturer
Reliability: Buying a spa pool that will last the distance is an important consideration for potential spa owners. Look for a spa that is well-built, uses high-quality materials and components, and is backed by a reputable dealer and spa manufacturer. Look at how long the manufacturer has been in business. Look at their reputation and read online reviews. Always ask for a copy of their warranty and read it in full. If unsure about components of the warranty, try and determine if the dealer and manufacturer are willing to support it.
Safety: Your spa pool should be listed by a recognised independent testing agency such as UL (Underwriters Laboratories) or ETL (Electrical Testing Laboratories). For future use, engage a qualified electrician to connect the electrical service to the spa. Always apply common sense when using the spa and adhere to the safety recommendations in the spa Owner's Manual.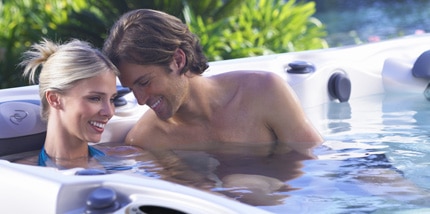 Spa Maintenance Costs
Ease of Maintenance: Ultimately, you would like a spa that won't require a lot of time to maintain and one that will keep its quality appearance over time.
Consider a Corona Discharge (CD) ozone generator to maintain good water quality. An ozone generator will reduce the amount of sanitiser and keep the water clear and clean. CD systems last longer than alternative ozone systems. Consider the type of filtration system and square footage of filtration. Generally, "premium" spas feature small circulation pumps that continuously filter the water and provide the necessary flow to allow the heater to constantly maintain the set temperature.
Look for a spa that features a "simulated" wood exterior to preserve the exterior appearance as best as possible. They require less maintenance and effort than real wood. Check the warranty for the cabinet to ensure it is covered should it deteriorate over time.
Energy Efficiency: Your spa's operating costs will be mainly be determined by its ability to retain heat. Effective insulation for the shell and plumbing will help to keep energy costs down. Full foam insulation surrounding the shell, combined with a custom-fit spa cover that forms an insulated barrier around the bar top, are essential to keeping heat in and cold out.