Vanto™
$0.00

Seats 7 Adults

213 x 213 x 91 cm

35 Jets
The Vanto model is our non-lounge spa pool, seating 7 adults and featuring the same stylish design and powerful spa jetting system found on the popular Vacanza™ Series.
STYLE SELECTOR | *Click the swatch icons below to view colour combinations
Compare Spa Models
Spa comparison tool
Add this model into your spa pool comparison table. You can select up to 3 models to compare.

We have had our hot tub for just over a year and I would say it is one of the best purchases we have made.
Vanto™ Jet Systems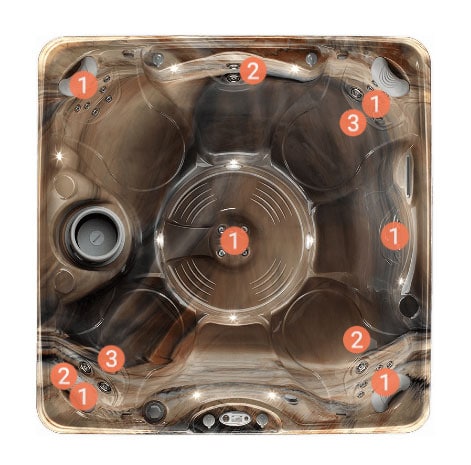 1 - Euro Directional
Provides a precise massage to target specific muscles.
2 - AdaptaFlo™
These jets allow you to redirect the jet stream by changing the position of the nozzle. You can also regulate the force of the massage.
3 - AdaptaSsage™
AdaptaSsage™ jets provide a rotating massage pattern that you can regulate.
Vanto™ Spa Pool Features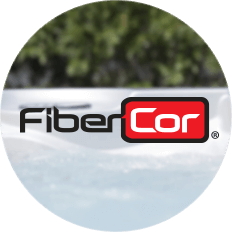 FiberCor® Insulation
All Caldera® Spas feature FiberCor®, an innovation that revolutionises spa insulation. Applied at 32 kg/m3 density, FiberCor® is 4-times denser than regular 8 kg/m3 Urethane foam.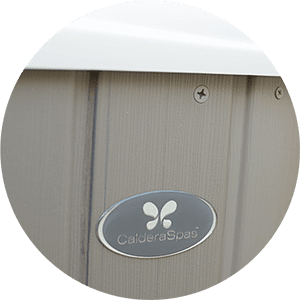 EcoTech™ Cabinetry
The exclusive EcoTech™ cabinet, with its rich colors and embossed grain, offers the aesthetic appeal of real wood while providing the durability and easy care.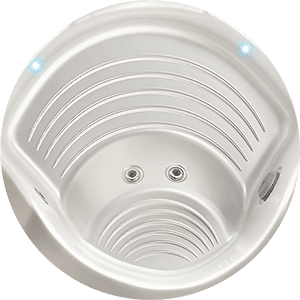 The Foot Ridge™
The Foot Ridge™ support provides a convenient anchor point to help you remain stationary while powerful jets work their magic.
360° View
Drag the spa pool left or right to see a detailed, 360-degree view of the spa seating, jet placement, spa shell and cabinet. Turn the spa to see the hot tub depth and look closely at the available jets.
27 Euro jets, 5 AdaptaFlo™ jets, 3 AdaptaSsage™ jets
2 ReliaFlo™ 2.0 Hp Pumps (4.0 BHP**)
Solid-state electronic with LED display
Hi-Flow Heater (2,000 Watts)
ELECTRICAL REQUIREMENTS***
Spa Frog™ In-line Bromine System (Cartridge ready)
MULTI-COLOUR LED LIGHTING
Mystique™ LED Lighting with 10 Points-of-Interior Light
White Pearl, Tuscan Sun, Sterling Marble, Desert, Midnight Canyon, Sterling Marble
Coastal Grey, Espresso, Teak
ProLift™, ProLift II, ProLift III or ProLift IV
OPTIONAL ENTERTAINMENT SYSTEM
Wireless sound system with Bluetooth®technology, Wireless TV (optional)
*Filled weight includes the weight of the occupants assuming an average weight of 80 kg.
**Brake Horsepower (BHP) is the horsepower a pump motor achieves for a brief period upon start-up.
*** This system is approved for use in the following countries: Austria, Canada, Denmark, France, Germany, Ireland, Italy, Norway, Portugal, Sweden, UK, USA.