Makena™
$0.00

Seats 6 Adults

226 x 226 x 91 cm

46 Jets
The 6 seater Makena in our popular Paradise Series, offers a full-featured, full-sized lounge spa, perfect for daily rejuvenation, enjoying with family time and entertaining. The Makena™ features our signature comfort, performance and style including 46 jets, 12 points-of-light, a backlit Acquarella™ waterfall.
STYLE SELECTOR | *Click the swatch icons below to view colour combinations
Compare Spa Models
Spa comparison tool
Add this model into your spa pool comparison table. You can select up to 3 models to compare.

My Makena hot tub was the best purchase I ever made! After multiple hip surgeries and back issues this has been the best therapy I have had.This is not just a hot tub, it's a total body experience.
Makena™ Jet Systems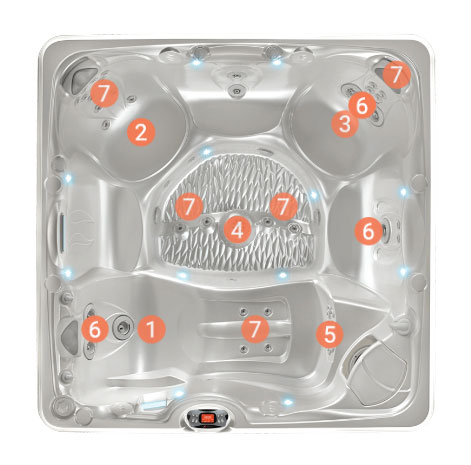 1 - UltraMassage™
Seat or lounge (varies by model) for neck, shoulder and middle back massage.
2 - Ecstaseat™
Multiple jets focus on large muscles in your back. Select models work on wrists and calves.
3 - LumbarSsage™ Seat
A unique jet configuration relieves tension and pain in your back's lumbar region.
4 - Euphoria™
These jets provide a deep, penetrating massage to thighs, knees, calves and feet (Two in most Utopia™ models).
5 - Sole Soothers™
Jets stimulate and revive the muscles in your feet that bear your full weight all day.
6 - VerSaSsage™
VeraSSage™ jets allow you to rotate the force of the massage and set a stationary, direct or rotating jet stream.
7 - Euro Directional
Provides a precise massage to target specific muscles.
Makena™ Spa Pool Features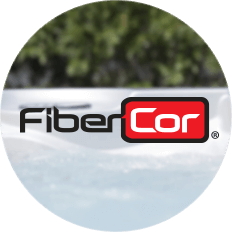 FiberCor® Insulation
All Caldera® Spas feature FiberCor®, an innovation that revolutionises spa insulation. Applied at 32 kg/m3 density, FiberCor® is 4-times denser than regular 8 kg/m3 Urethane foam.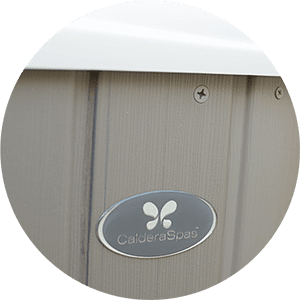 EcoTech™ Cabinetry
The exclusive EcoTech™ cabinet, with its rich colors and embossed grain, offers the aesthetic appeal of real wood while providing the durability and easy care.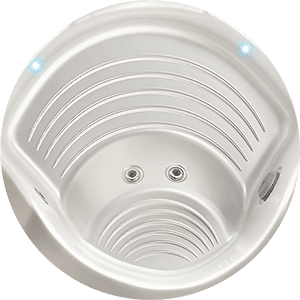 The Foot Ridge™
The Foot Ridge™ support provides a convenient anchor point to help you remain stationary while powerful jets work their magic.
360° View
Drag the spa pool left or right to see a detailed, 360-degree view of the spa seating, jet placement, spa shell and cabinet. Turn the spa to see the hot tub depth and look closely at the available jets.
37 Euro, 6 VersaSsage™, 2 AdaptaFlo™, 1 Euphoria™
2 ReliaFlo™ 2.5 HP (5.0 BHP**); 1 single-speed, 1 dual-speed
Advent™ LCD control system
EnergyPro™ Heater (3,000 Watts)
ELECTRICAL REQUIREMENTS***
Built-in (cartridges not included)
MULTI-COLOUR LED LIGHTING
12 multi-colour points-of-light, backlit Acquarella waterfall and illuminated assist bar
Diagnostic Logo Light mounted in Spacer (between shell and cabinet)
White Pearl, Tuscan Sun, Sterling Marble, Desert, Midnight Canyon
Coastal Grey, Espresso, Teak
ProLift™, ProLift II, ProLift III, or ProLift IV
OPTIONAL ENTERTAINMENT SYSTEM
Wireless sound system with Bluetooth® technology, Wireless TV (optional)
*Filled weight includes the weight of the occupants assuming an average weight of 80 kg.
**Brake Horsepower (BHP) is the horsepower a pump motor achieves for a brief period upon start-up.
*** This system is approved for use in the following countries: Austria, Canada, Denmark, France, Germany, Ireland, Italy, Norway, Portugal, Sweden, UK, USA.