Kauai™
$0.00

Seats 3 Adults

213 x 165 x 75 cm

31 Jets
Named after an island popular among vacationers, the 3 seater Kauai™ redefines easy living. The Kauai features the UltraMassage™ lounge and EcstaSeat™ with powerful spa jets and conversation seating. With 20 Euro jets, 5 VersaSsage™ jets and a powerful ReliaFlo™ 2.0 HP pump, the Kauai is a powerhouse of pleasure and one of our most popular models for couples.
STYLE SELECTOR | *Click the swatch icons below to view colour combinations
Compare Spa Models
Spa comparison tool
Add this model into your spa pool comparison table. You can select up to 3 models to compare.

Joyce and I love our Kauai spa. We use it twice every day! Best investment we've had. go Kauai Spa!
Kauai™ Jet Systems
1 - UltraMassage™
Seat or lounge (varies by model) for neck, shoulder and middle back massage.
2 - Ecstaseat™
Multiple jets focus on large muscles in your back. Select models work on wrists and calves.
3 - LumbarSsage™ Seat
A unique jet configuration relieves tension and pain in your back's lumbar region.
4 - Sole Soothers™
Jets stimulate and revive the muscles in your feet that bear your full weight all day.
5 - VersaSsage™
VeraSSage™ jets allow you to rotate the force of the massage and set a stationary, direct or rotating jet stream.
6 - Euro Directional
Provides a precise massage to target specific muscles.
7 - Euro-Pulse™
Euro-Pulse jets have eyeball nozzles and feature a special insert that creates a soft, pulsating, rotary massage.
Kauai™ Spa Pool Features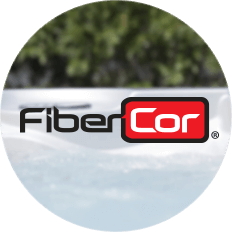 FiberCor® Insulation
All Caldera® Spas feature FiberCor®, an innovation that revolutionises spa insulation. Applied at 32 kg/m3 density, FiberCor® is 4-times denser than regular 8 kg/m3 Urethane foam.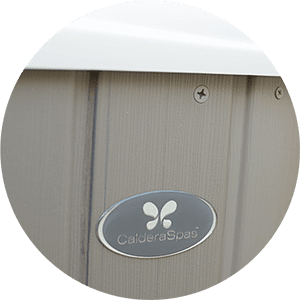 EcoTech™ Cabinetry
The exclusive EcoTech™ cabinet, with its rich colors and embossed grain, offers the aesthetic appeal of real wood while providing the durability and easy care.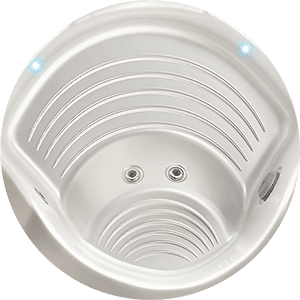 The Foot Ridge™
The Foot Ridge™ support provides a convenient anchor point to help you remain stationary while powerful jets work their magic.
360° View
Drag the spa pool left or right to see a detailed, 360-degree view of the spa seating, jet placement, spa shell and cabinet. Turn the spa to see the hot tub depth and look closely at the available jets.
5 VersaSsage™ jets, 2 Euro-Pulse™ jets, 24 Euro jets
1 ReliaFlo™ 2.0 HP (4.0 BHP**); 1 single-speed,
Advent™ LCD control system
EnergyPro™ Heater (3,000 Watts)
ELECTRICAL REQUIREMENTS***
Built-in (cartridges not included)
MULTI-COLOUR LED LIGHTING
7 multi-color points-of-light, and illuminated assist bar
White Pearl, Tuscan Sun, Sterling Marble, Desert, Midnight Canyon
Coastal Grey, Espresso, Teak
ProLift™, ProLift II, ProLift III or ProLift IV
OPTIONAL ENTERTAINMENT SYSTEM
Wireless sound system with Bluetooth® technology, Wireless TV (optional)
*Filled weight includes the weight of the occupants assuming an average weight of 80 kg.
**Brake Horsepower (BHP) is the horsepower a pump motor achieves for a brief period upon start-up.
*** This system is approved for use in the following countries: Austria, Canada, Denmark, France, Germany, Ireland, Italy, Norway, Portugal, Sweden, UK, USA.